April 2022 Residential Real Estate Market Trends May 21, 2022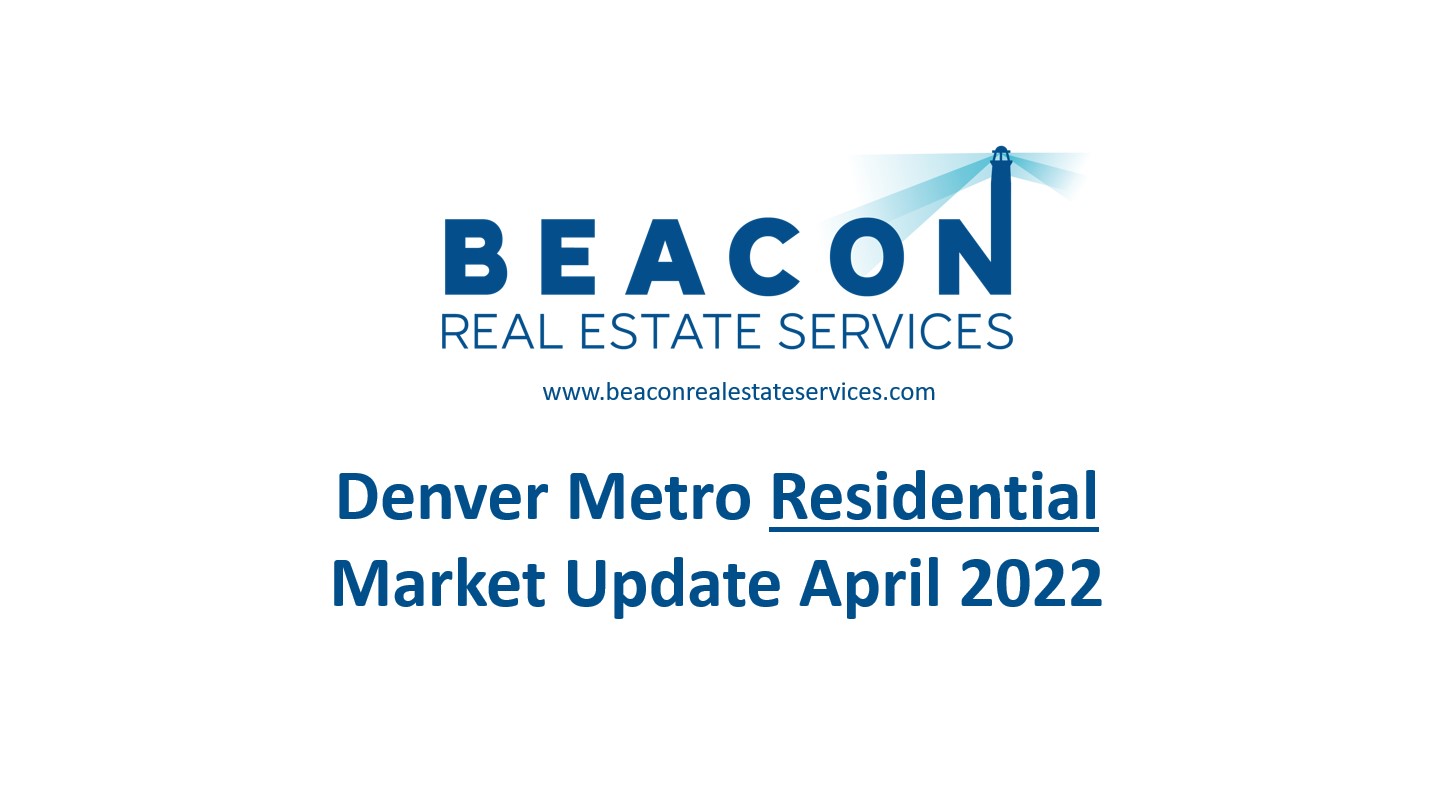 The residential real estate market in Denver has seen increasing inventory, but we are still well below the inventory we had in 2019 and 2020. Mortgage interest rates are currently around 5.5%. The Federal Reserve wanted to cool inflation, and they seem to be doing just that for housing.
Let's take a look at the latest market trends for the residential real estate market in Denver by examining: Supply, Demand, Sales Prices, and Months of Inventory for April 2022.
Supply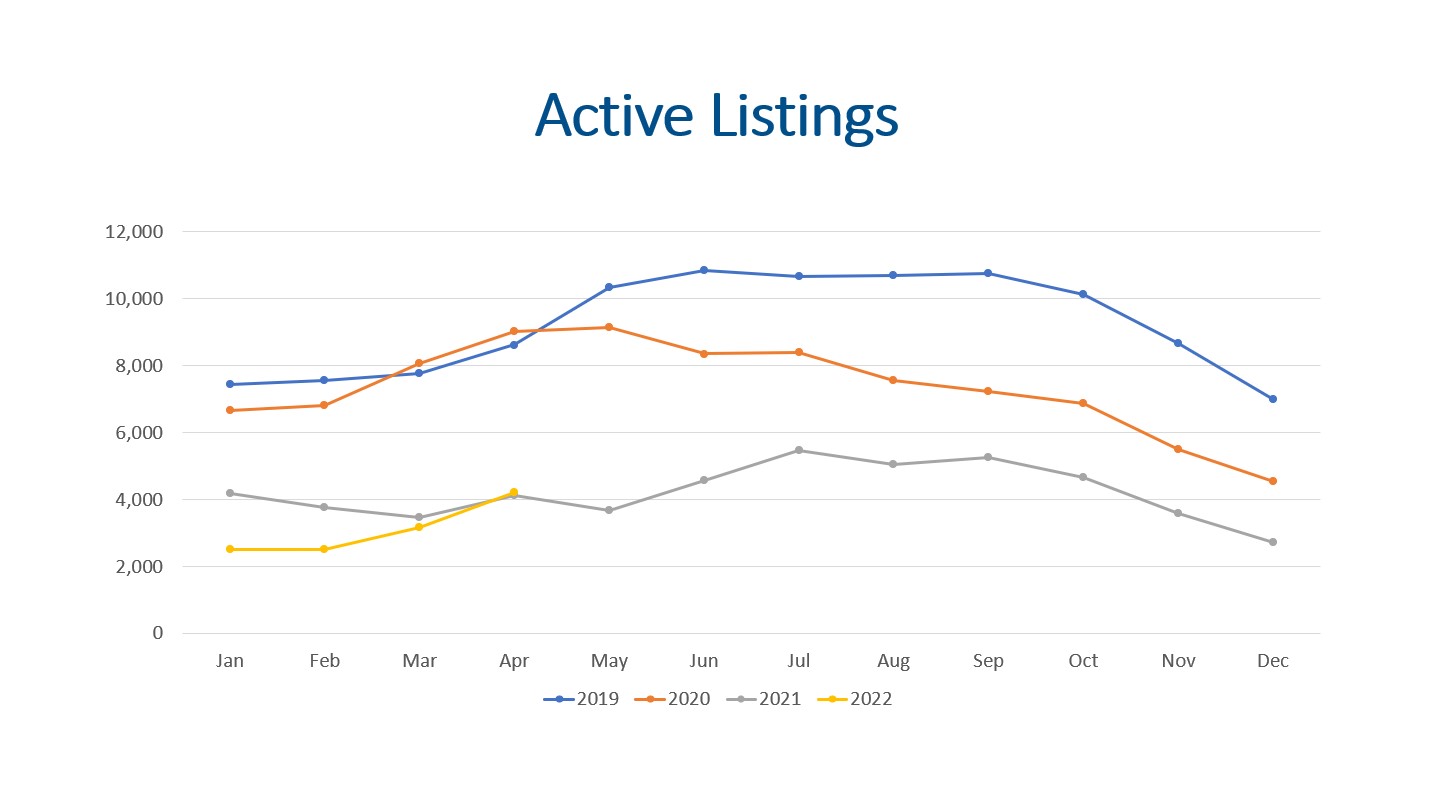 We saw 7,092 new listings during April 2022. This is quite close to what we saw in April 2019 and April 2021. The 14.2% increase in new listings compared to March 2022 is typical of the spring selling season.
When we look at total amount of listings at the end of the month, we only had 4,212 active listings. This is really close to the 4,116 listings that we had in April of 2021 but (53.3%) less than what we had in April of 2020.
Detached single family construction starts are up 31.9% for January to March when we compared to the same period last year. (The data lags by 1 month.)
All in all, supply for residential homes for sale is still very tight.
Demand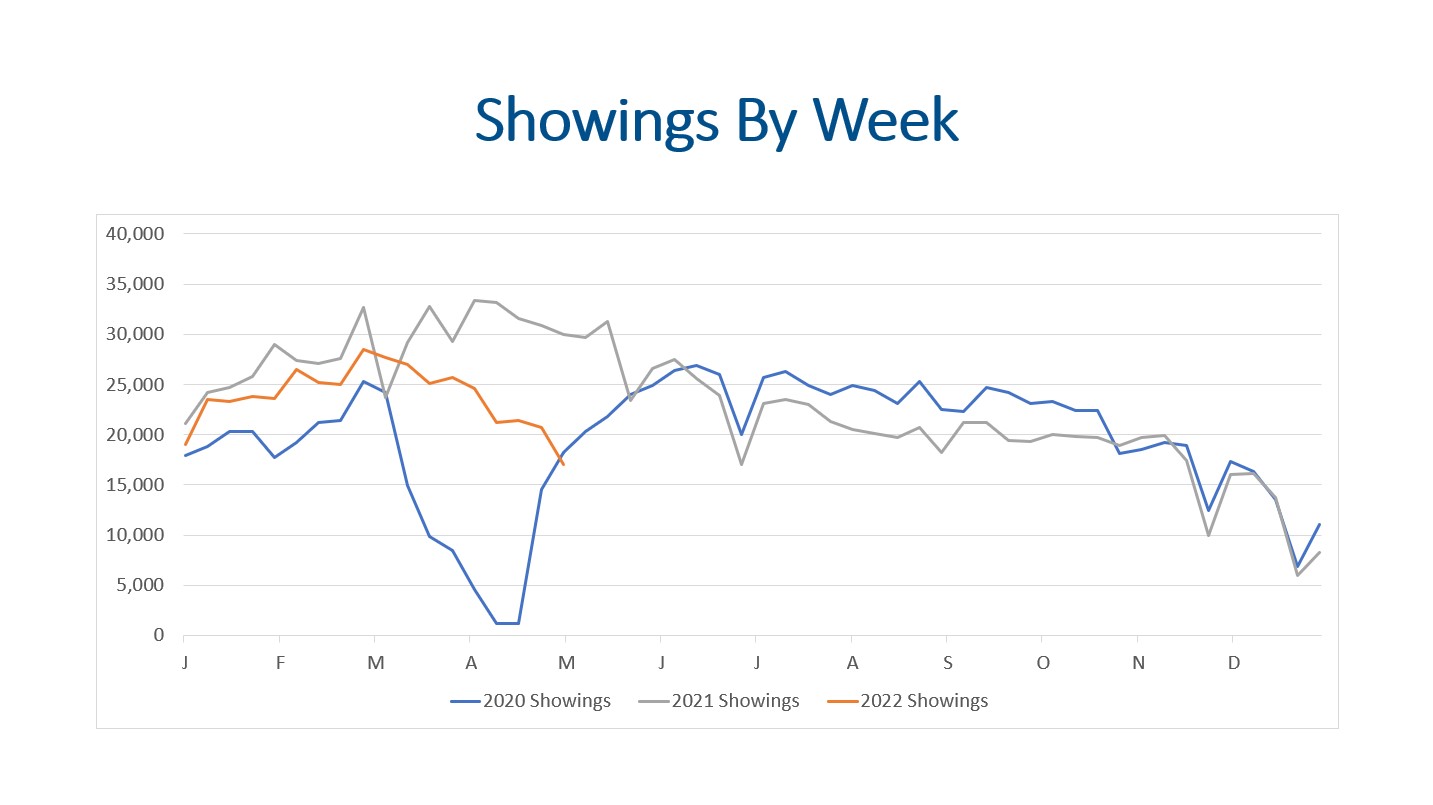 The volume of showings is a great leading indicator of real estate market demand.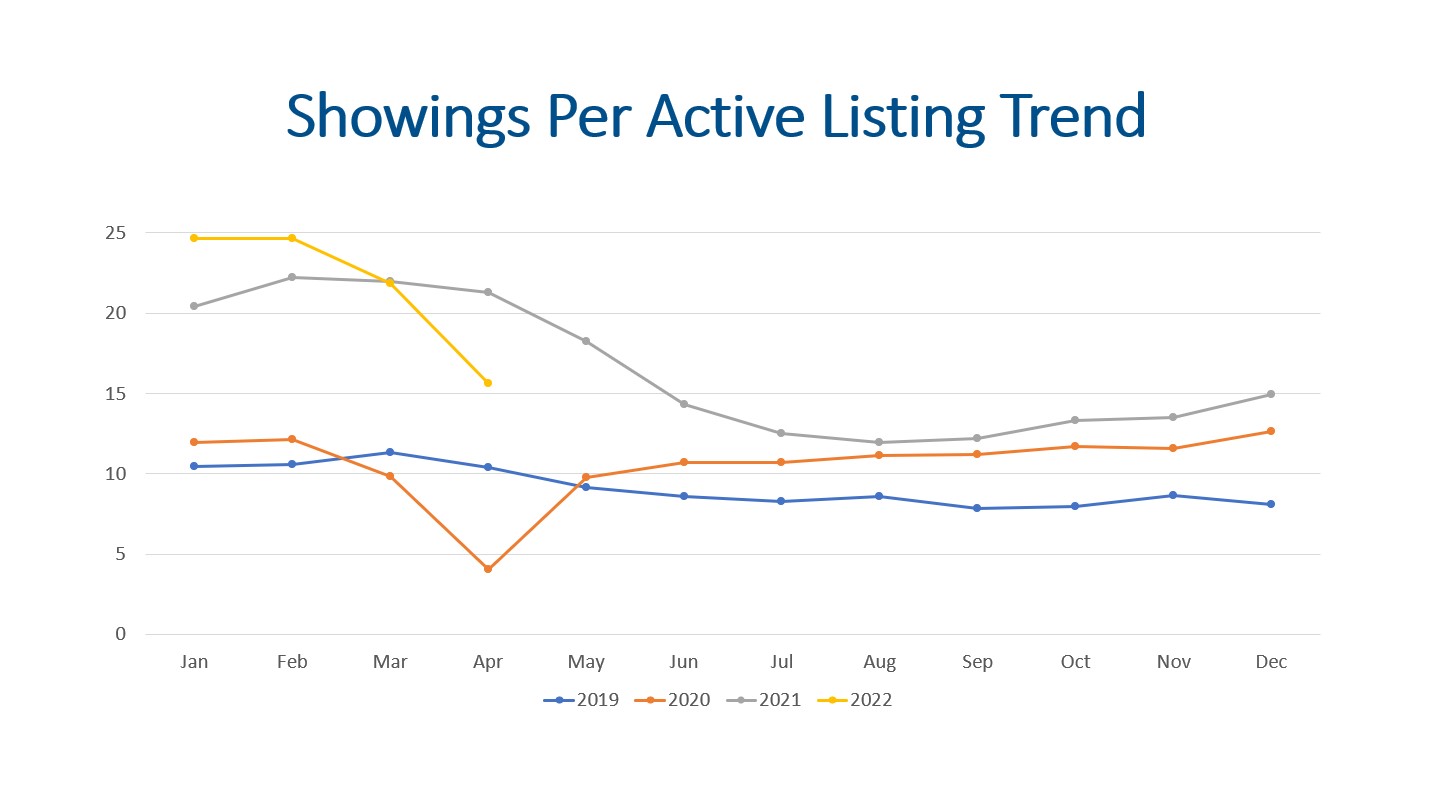 Total showings for April 2022 are lower than March 2022 by (7.5%). The number of showings per active listing came in at 15.61, but I suspect the number is even lower for May based on what we are seeing. Typically, we do see a slow down in showings per active listing as we enter spring, but we are down almost 10 showings per listing compared to February 2022.
We saw 5,512 properties go under contract in April 2022. This represents a 14.2% increase compared to March 2022 but is right in line with April 2021.
There were 5,114 closings in April 2022 compared to 4,687 in March of 2022. This is a 9.1% month over month increase but is a (6.0%) decrease when compared to the 5,443 closings in April of 2021. Year to date closings are down (9.2%) compared to the same period last year.
We believe the decline in closings are from the lower inventory, higher prices, and the higher interest rates. The National Average 30-year Mortgage Interest Rates were at 5.1% at the end of April.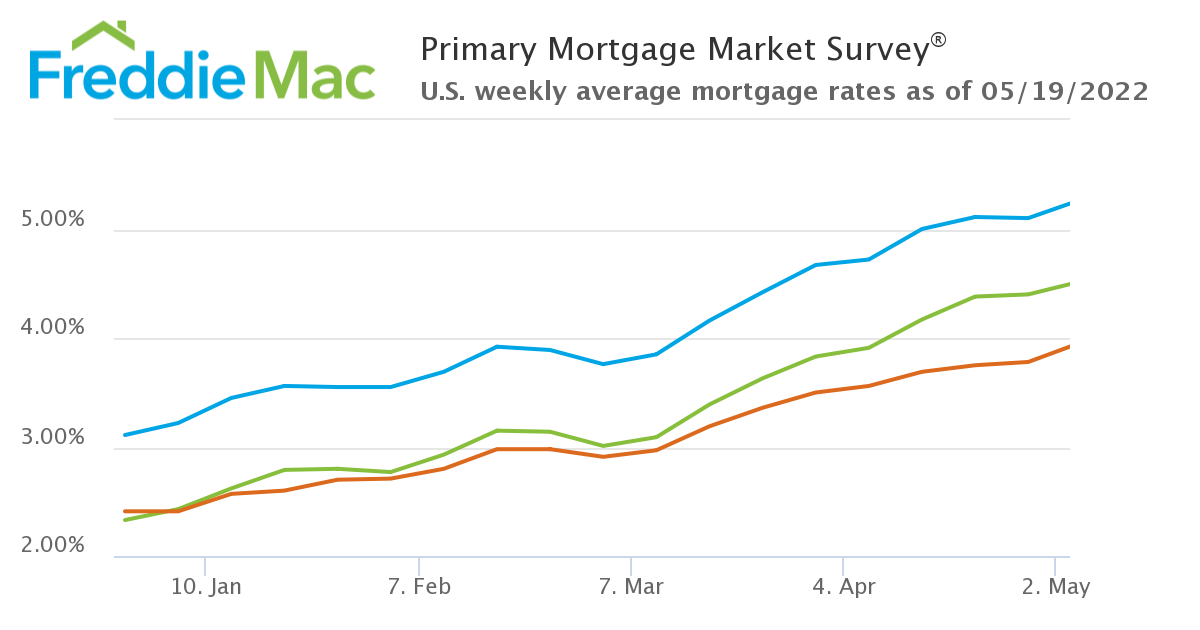 The median days on market remained at 4 days. This means half of the homes that are listed sell within 4 days!
All in all, showings, contracts, closings, and the median days on market are all indicate we are in a seller's market, but the market isn't as strong as it was earlier in the year.
Sales Price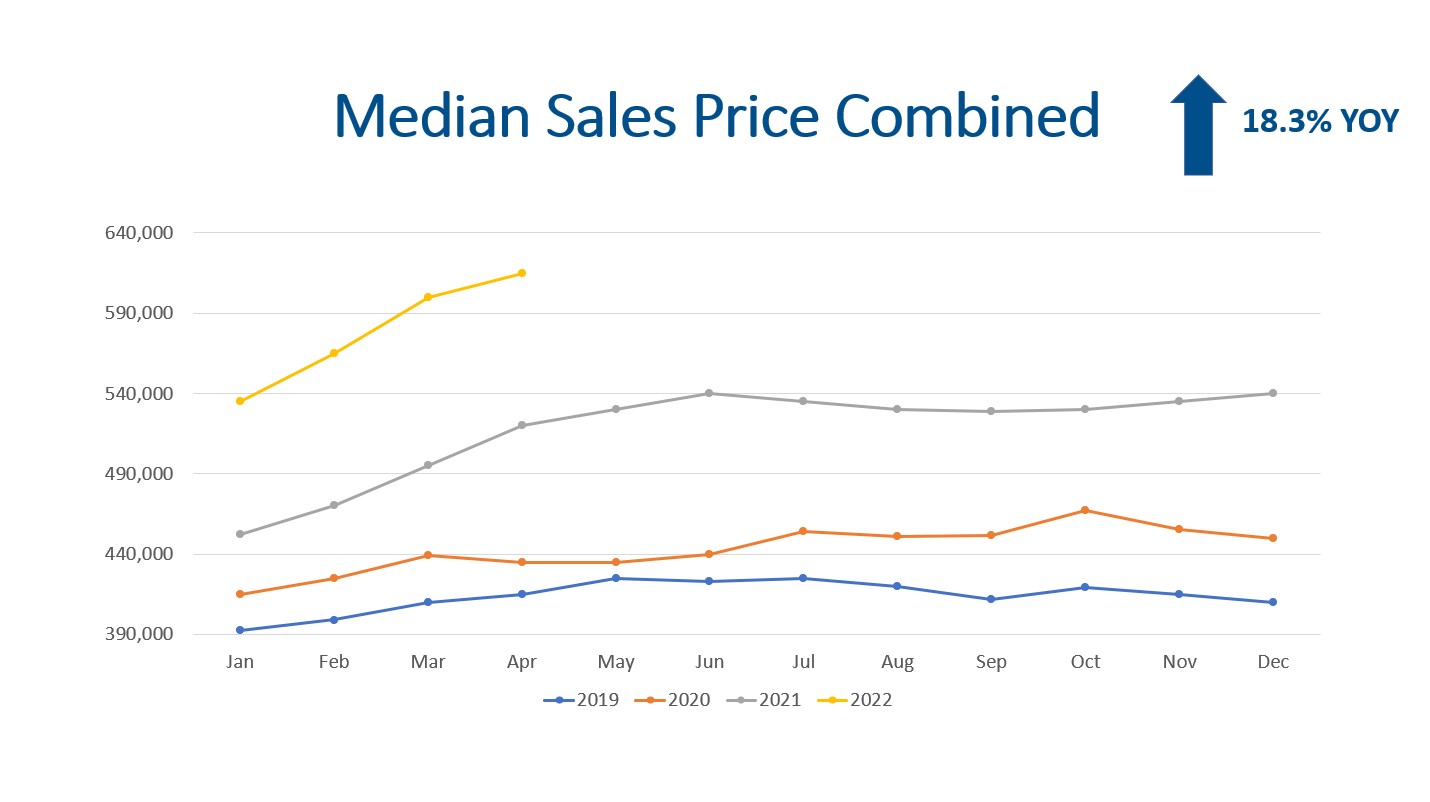 The median sales price for the entire market during April hit $615,000. This is up from $520,000 in April of 2021 and represents an 18.3% increase. This includes detached homes, condos, and town homes.
If we look just at detached homes, the median sales price was $677,255. This represents a 17.5% YOY increase.
We are carefully watching prices to see if we start seeing a slower month over month growth.
Months of Inventory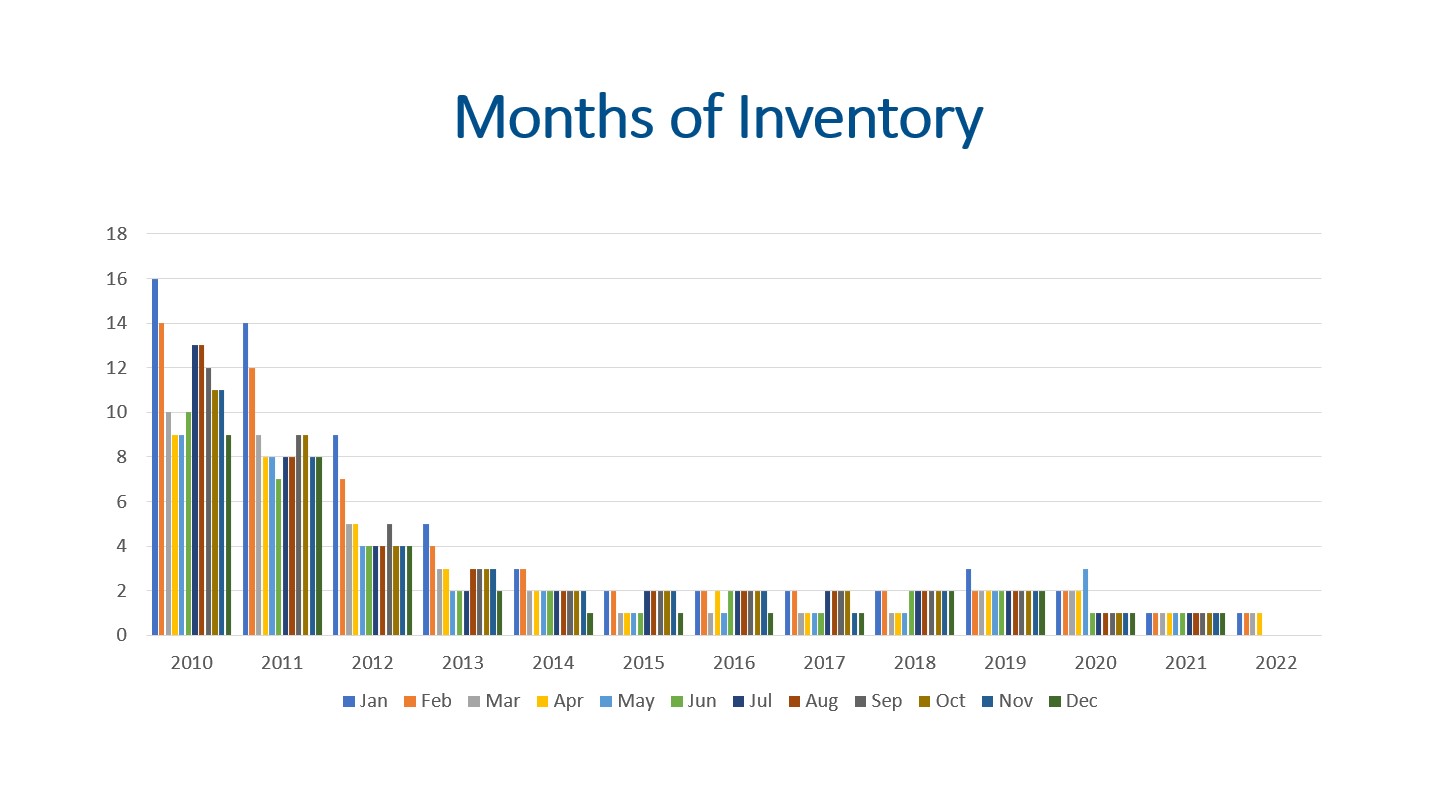 The months of inventory is still the best indicator to watch for market trends. A seller's market has 0-3 months of inventory. A balanced market has 4-6 months of inventory, and 7+ months of inventory is a buyer's market. In a seller's market prices go up, and in a buyer's market prices go down.
With 4,212 listings on the market and 5,114 closings, we have 3.5 weeks of inventory. This is up from the 2.8 weeks of inventory in March 2022.
Final Thoughts
In summary, supply, demand, sales prices, and months of inventory are all worth tracking closely. Supply is still a problem for Denver Residential Real Estate but it is getting a little better. More and more homes are coming on the market this Spring. Demand is strong but appears to be softening some when we look at showings, higher interest rates, and higher prices. We are closely monitoring interest rates since they have increased over 2% YTD. Lastly, with 3.5 weeks of inventory, home appreciation is likely to continue in 2022. With that said, the rate of appreciation is vey likely to cool.
Here is a link to the full presentation: