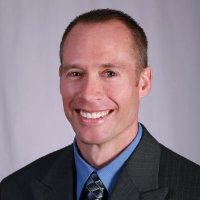 Justin Reyher
Managing Broker
720-939-9494
justin@beaconrealestateservices.com
Justin is a farm boy at heart with a long family history in Colorado. He started in real estate appraisal in 2003 and moved to brokerage in 2004. Over the course of his career, he has worked on leasing, sales, investment, and management of real estate assets.
During the Financial Crisis and recovery he worked in REO Disposition of real estate assets as Valuations Manager, Evictions Coordinator, Asset Manager, and a Loan Processor. Then he spent several years working as a Senior Financial Analyst including working on a great team with the Aurora Housing Authority to develop a 65 unit Low Income Tax Credit property and working in Financial Planning and Analysis (FP&A) at Comcast with $58M of P&L responsibility. Justin also started a Financial Consulting Company where he worked on Finance, Accounting, and Operational Consulting. How could he do all of this while also working in real estate? In his words, "It is easy if you are willing to work two full-time jobs at the same time!" Now he is pouring all of his time into real estate and his family.
Justin serves on the board of the Colorado Wyoming CCIM Chapter. The CCIM (Certified Commercial Investment Member) organization is the most important Professional Designation in commercial real estate. The designation requires graduate level course work, final exam, and a work portfolio. At this time he is a Candidate working on all of the requirements for the Designation.
Justin graduated with Honors from the University of Phoenix with a Double Major in Finance and Business Administration.
Justin is married to his high school sweetheart and has two kids, and he enjoys leading Dave Ramsey's Financial Peace University classes.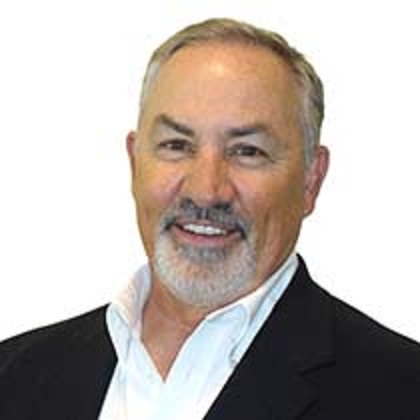 Craig Rathbun
Senior Advisor
970-948-7060
craigrathbun49@gmail.com
Craig Rathbun has nearly 50 years of experience in real estate and has specialized in sales, leasing and management of commercial real estate investment properties in Colorado and Florida.
He holds the CCIM designation, conferred by the National Association of Realtors as its highest recognition for commercial real estate investment proficiency.
In addition to being responsible for commercial real estate consulting and financial analysis for clients of Beacon Real Estate Services, Craig is responsible for developments and land planning. Craig was the co-founder of Rocky Mountain Commercial Brokers Network.
In 2002, Craig purchased Fleisher Real Estate with the goal of adding residential real estate services to the firm. Within the next few years, he bought several smaller real estate firms in Carbondale and Rifle, Colorado and opened a new office in Carbondale, Colorado, to function as the corporate headquarters. Craig systematically positioned Fleisher Real Estate for growth in the Roaring Fork and Grand Valleys in Western Colorado. Craig sold the Fleisher Real Estate to a new owner, so he could relocate to the Front Range to represent his clients located there.
Prior to purchasing Fleisher Real Estate, Craig founded SouthTrend Realty, a commercial management and brokerage firm in Melbourne, Florida, in 1990. Today, SouthTrend Realty is managed by his son, Adam Rathbun. Craig was twice voted the top Office and Industrial broker in the Central Florida Region in 1997 and 1998 and has received numerous other awards for professional achievement and community service.
Craig previously served as President of Florida Commercial Broker Network, a federation of independent commercial real estate firms that do in excess of one billion dollars in commercial real estate business annually. Craig also served as an Advisory Board Member for American National Bank. In addition, Craig Rathbun served on the Board of the Florida Association of Realtors Commercial Division for four years and on several task force committees for the National Association of Realtors.
Between 1980 and 1987, Craig Rathbun was the political and legislative director for the National Association of Realtors in Washington, D.C. While in Washington, D.C., Craig was also on the Board of Directors of the American Institute of Mortgage Brokers.
Craig graduated from Miami University and completed post-graduate studies in anthropology at Florida International University.
Craig is married with two children and two grandchildren and currently lives in Denver. He is a Vietnam combat veteran.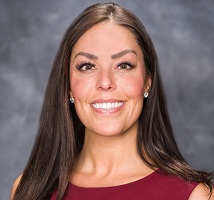 Stephanie Ahle
Commercial Broker Associate
970-948-7060
stephanie@beaconrealestateservices.com
Stephanie Ahle works as a Commercial Broker Associate with Beacon Real Estate Services in Aurora, Colorado where she handles office, retail and industrial real estate sales and leasing for a wide variety of clients in Colorado. She is a CCIM candidate and intends to also pursue her SIOR designation because she plans to specialize in large industrial leasing and sales as her career progresses.
Prior to joining Beacon Real Estate Services, she was a Commercial Broker Associate with Capital Property Group (CPG). Prior to CPG Stephanie briefly worked in the field of event planning, organizing large marketing showcases, and worked for a time in legal services and loan processing, but her goal was always to be in sales and marketing with direct customer contact. Her event planning experience gave her the opportunity to hone her skills in organizing the diverse activities required by her clients.
Before moving to Denver in 2012, Stephanie spent several years after college working in retail sales for quality firms such as Jared Jewelers. It was there in the retail field that she realized how much she enjoyed direct customer contact and understood how success in sales depends on listening carefully to specifically what a customer wants so that the customer can best be served. Stephanie has a natural gift for listening and an unabashed joy of working with others.
These natural gifts which have enabled Stephanie to land a position with Beacon, and to have so many clients at an early stage of her career, are talents that are part of her mid-western upbringing in Missouri where she went to high school and college. Though her AA degree in medical services from Concorde Career College was not to provide her final career direction, it did give her an appreciation for the medical field, and even today her interests outside of real estate lean towards science. Her Missouri upbringing also engrained a love of the outdoors, and when time allows, she enjoys camping, hunting, and fishing.