Denver Commercial Real Estate Market Trends Retail Q3 2021 October 17, 2021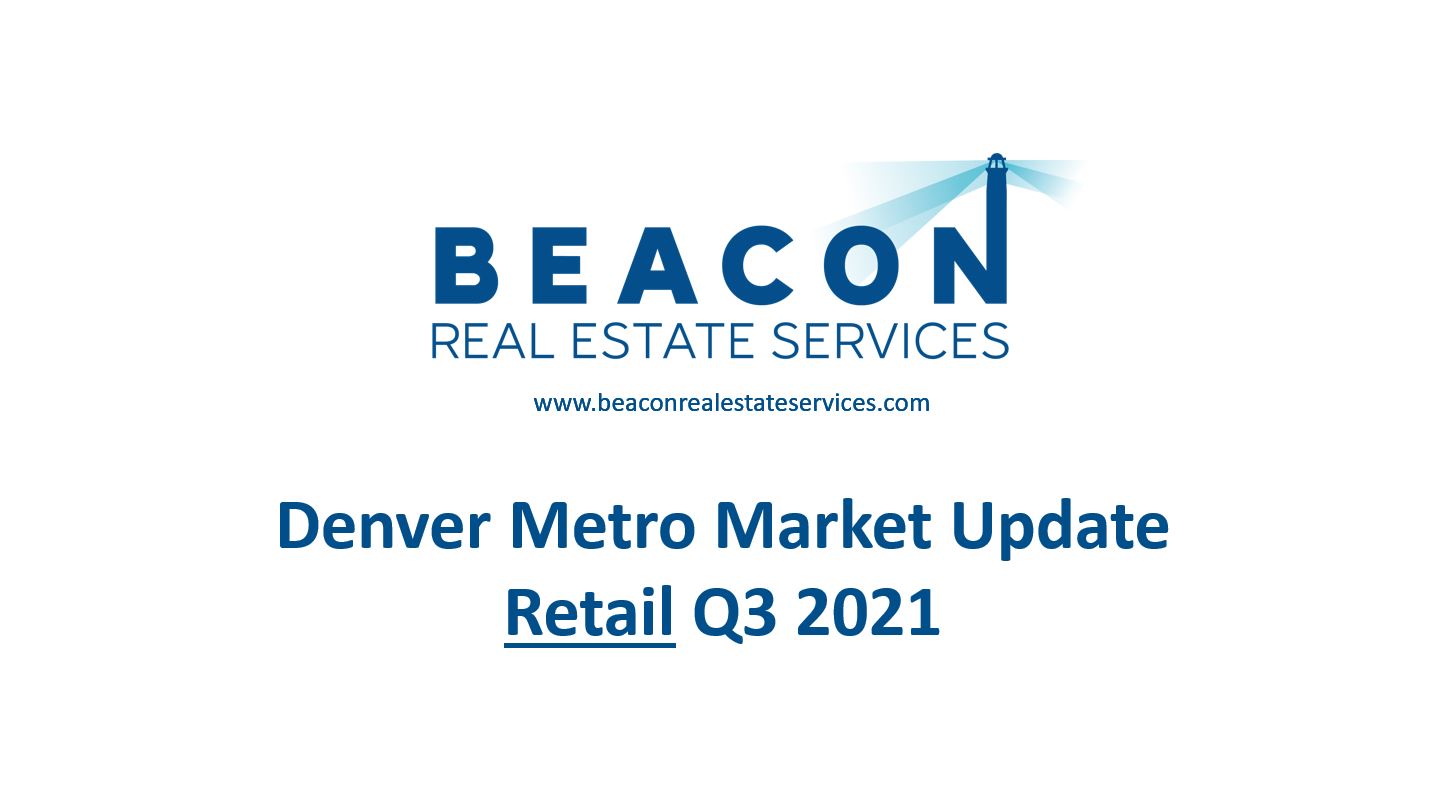 The retail property type for Denver Commercial Real Estate has been performing better than expected. The YTD sales volume is over $1B compared to the $682M during the same period in 2020. Let's dive into supply, demand, new construction, and leasing.
Supply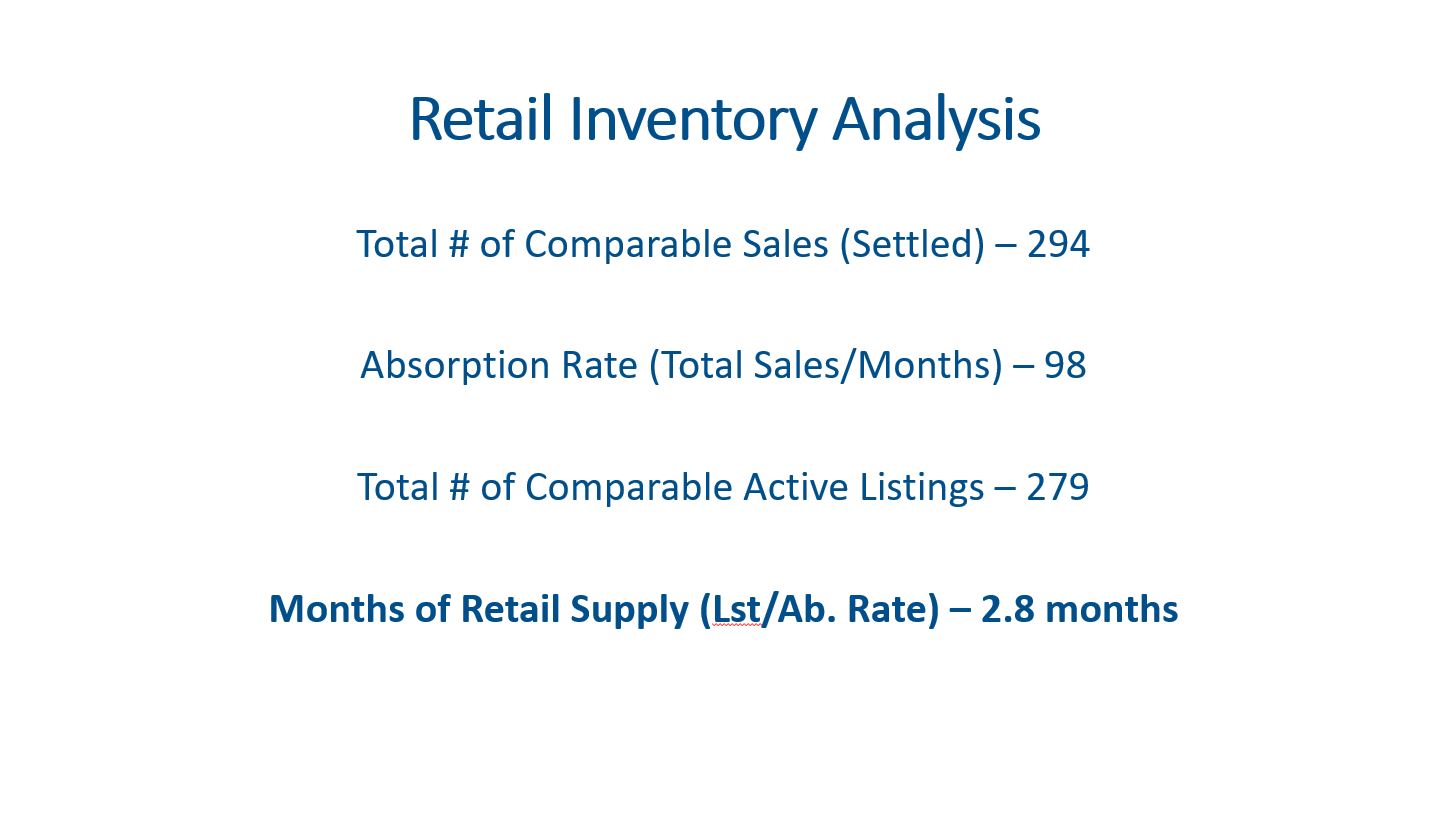 There are currently 279 retail properties for sale in the Denver Metro area. These properties range from $275k retail property that needs to be rehabbed in Elizabeth with 448 sf to $22.55M two property portfolio with 47,044 sf. Also, there are 107 spaces for lease in the Denver market.
Demand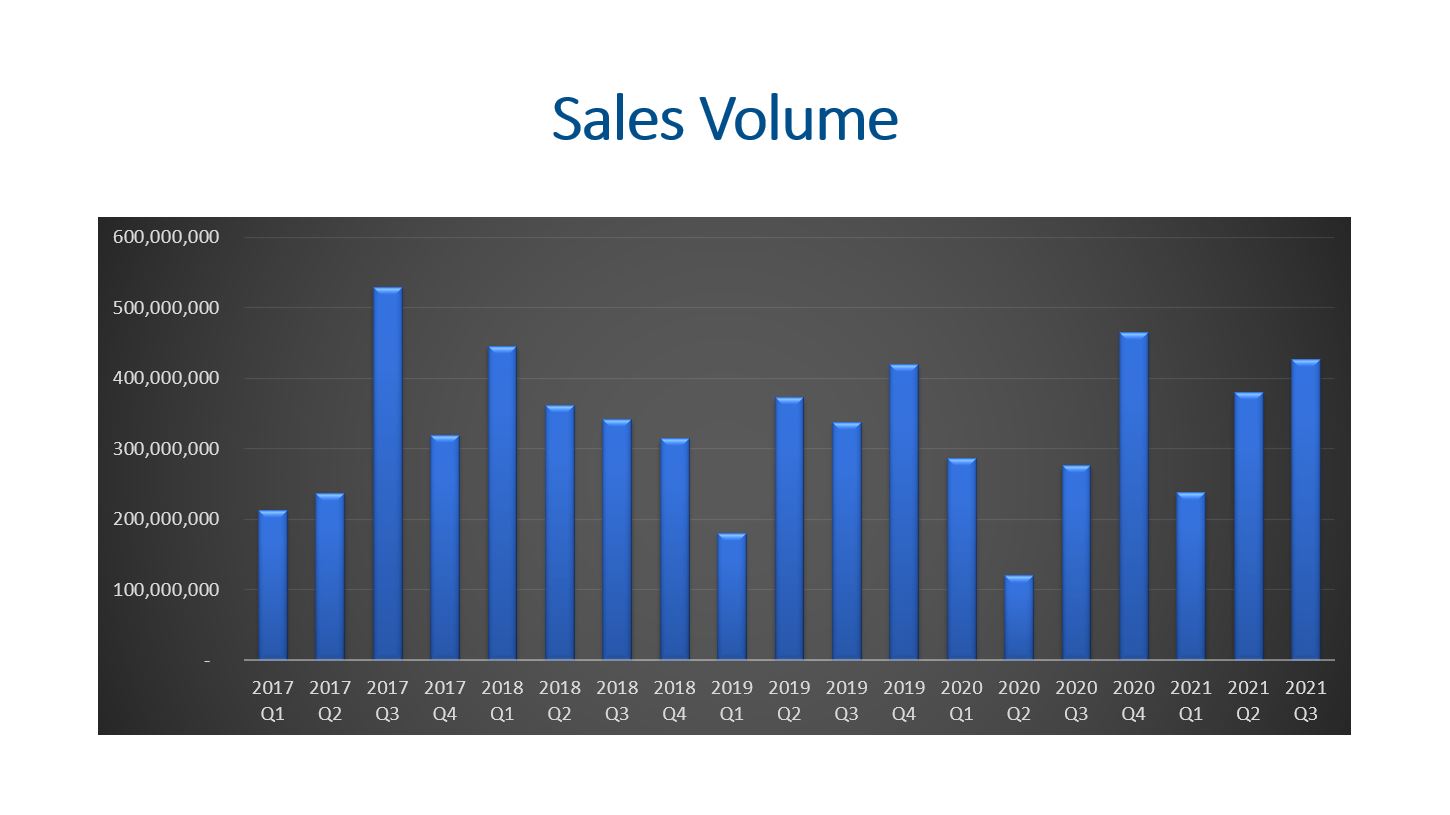 Demand for buying retail commercial properties was higher compared to Q2. During Q2 there were 229 sales and during Q3 there were 294 sales. This breaks down to an average absorption rate of 98 sales per month, so retail now has 2.8 months of inventory.
The price per sf in Denver has been higher than the national average since Q1 of 2017. The price per sf has come down by $3 per sf since Q1 to $233 per sf.
Surprisingly market cap rates have ticked up 10 basis points since the beginning of the year.
New Construction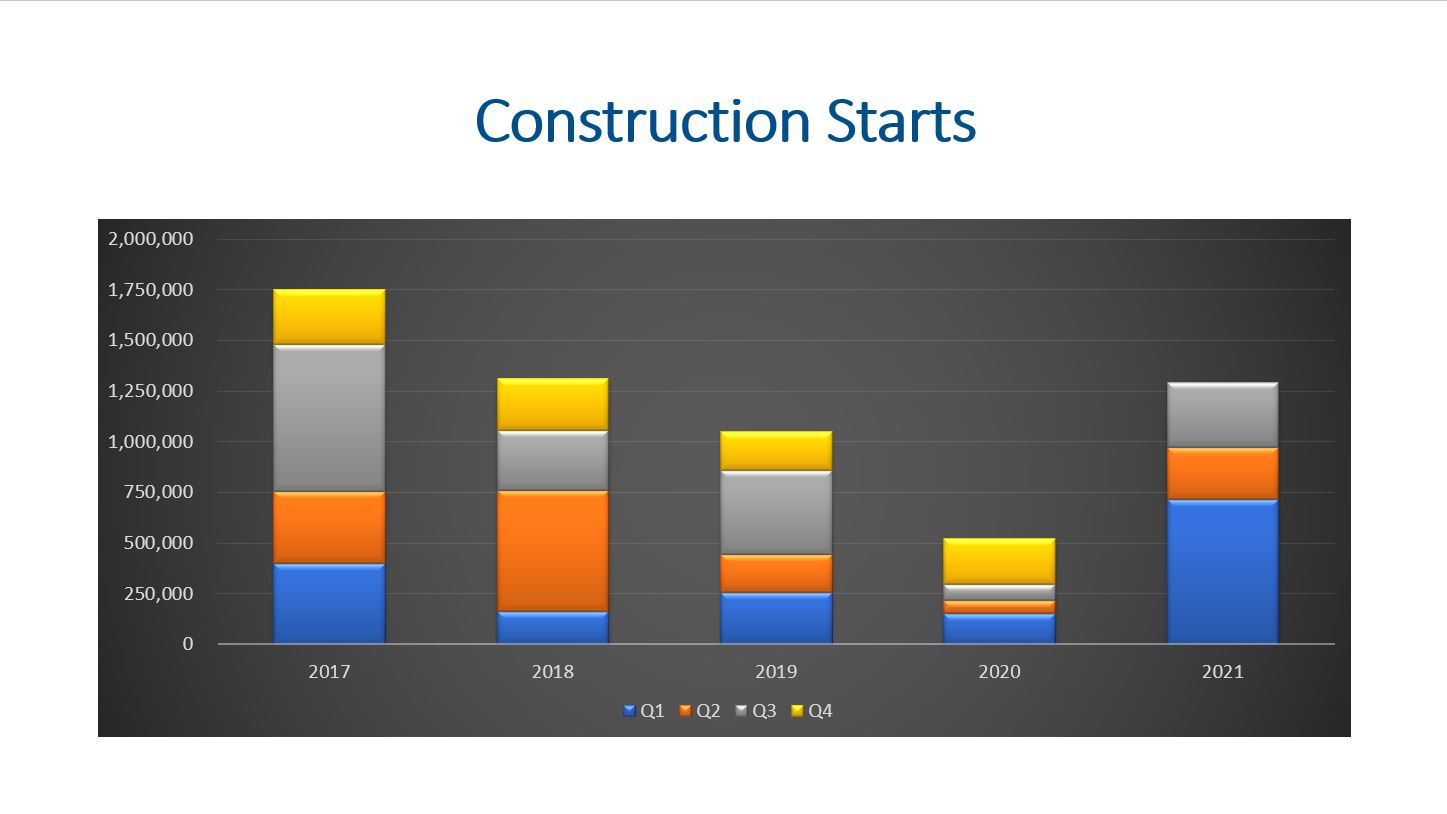 Developers started construction on 316,656 sf of retail space in Q3 2021. YTD developers have started construction on 1.3M sf. If Q4 comes in at a similar number, developers will be building at a pace similar to what we had in 2017.
The Denver Metro area has 11,818 buildings with a total space market of 160M sf. Developers currently have 1.7M sf under construction, so the retail market is set to expand by 1.06%. This is less than half of what was under construction back in Q1 of 2006.
About 159k sf was delivered to the market in Q3, and 28k sf was demolished. The net gain to the space market for retail was 49k sf.
Leasing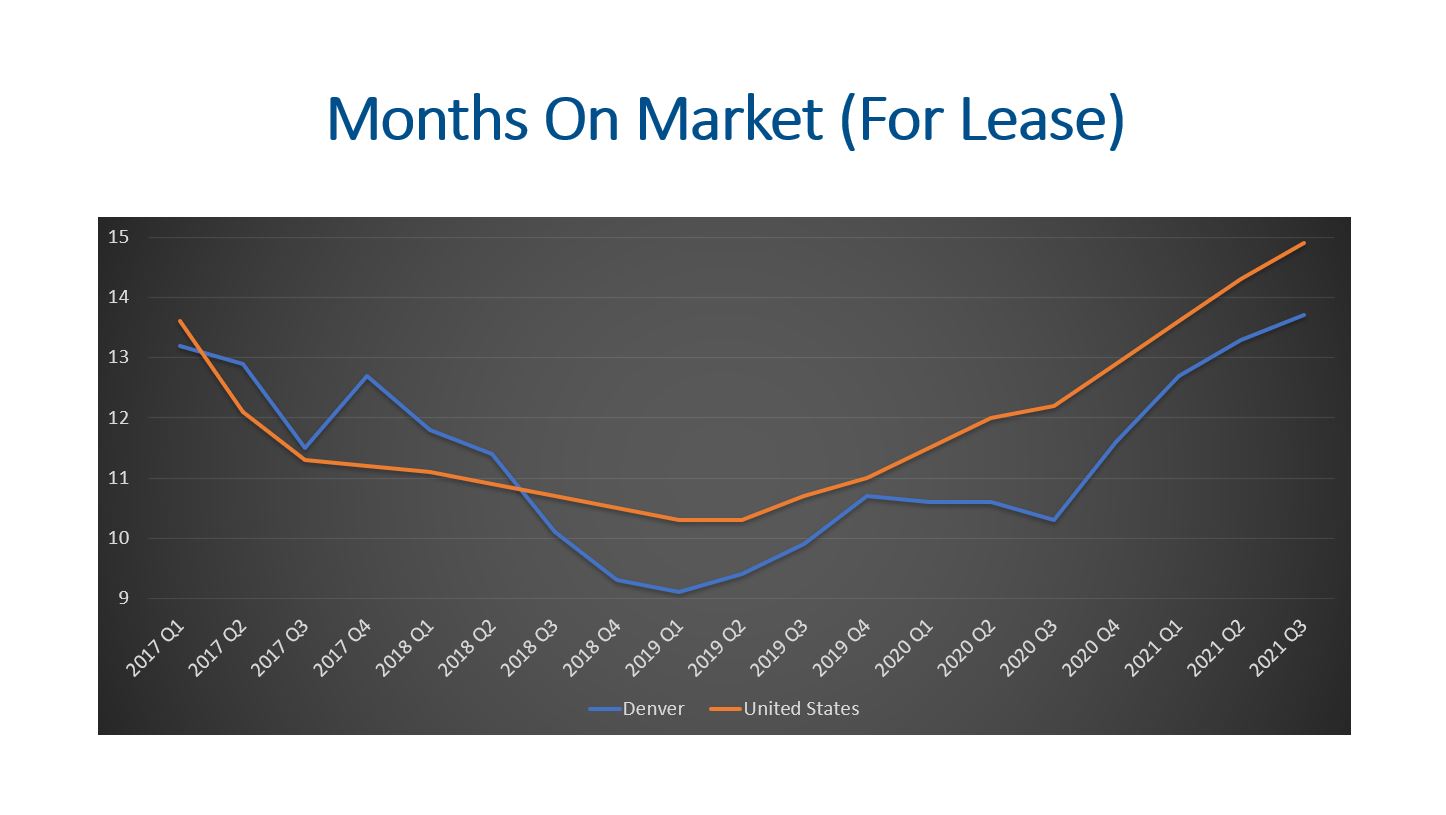 Vacancy rates for retail properties are now at 4.99% which is surprising. This is (1.05%) lower than the long-term vacancy rate for this property type.
The average gross lease for retail is at $23.50 per SF per year. This is up $0.27 when compared to Q3 2020.
The months on market has been steadily climbing since Q1 2019. At that point it was taking 9.1 months to find a new tenant. Now it is taking 13.7 months on average to lease retail space.
The net absorption was positive for the 2nd quarter in a row! We lost 1M sf of occupancy from Q1 2020 to Q1 2021. Since then, we have gained back 5656k sf of occupancy.
Final Thoughts
All in all, supply, demand, new construction, and leasing all offer unique insights into the health of the retail property type. There seems to be a good supply of properties for sale and lease. The demand appears to be keeping up with the supply with low months of inventory. New construction is growing faster than the last few years but it is still a modest growth rate. Leasing rates are fairly strong with minimal changes to the rates and vacancies. It will be interesting to see what happens in the retail especially as Amazon continues to experiment with brick-and-mortar locations.
Here is a link to the full presentation: