Denver Commercial Real Estate Market Update For Industrial Q3 2020 October 8, 2020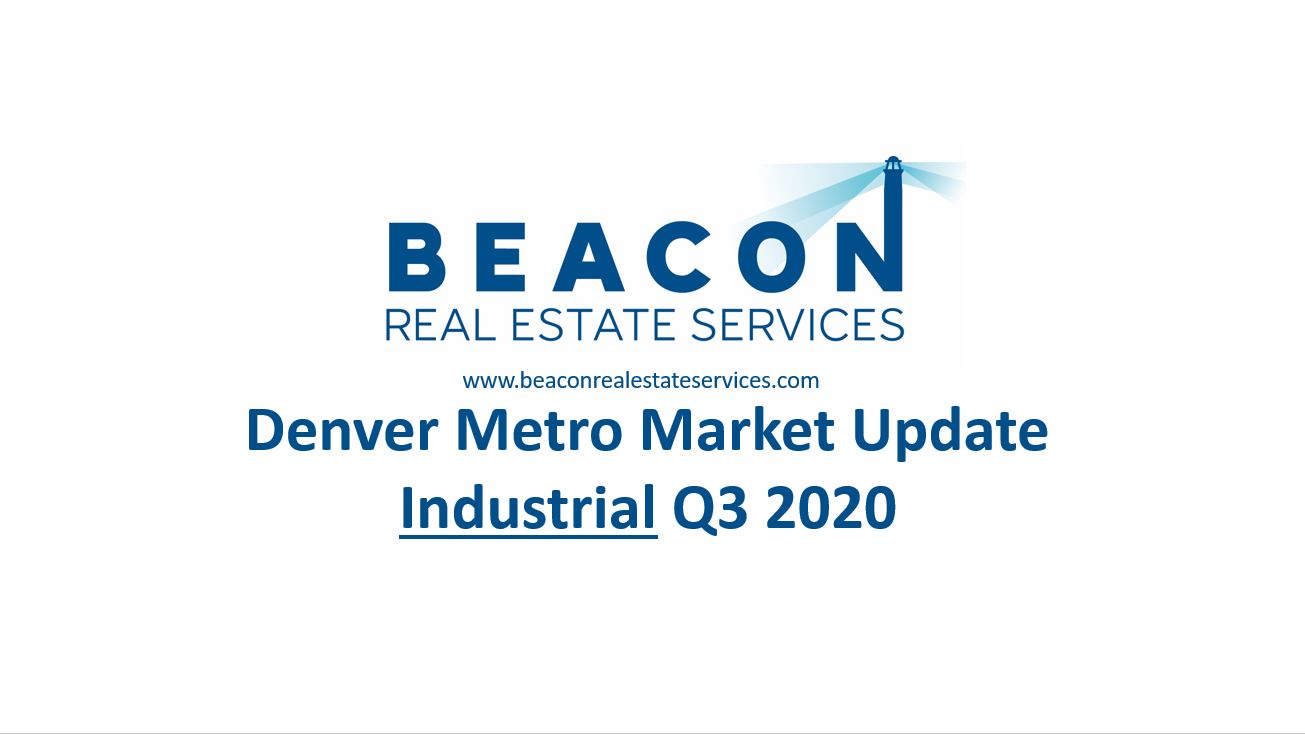 In the first half of the year Industrial was doing better than other commercial real estate property types. There are some unique changes in Q3!
Supply
The supply of industrial properties is at 210 active listings for sale. When this supply is compared to demand we find out that we have 5.6 months of supply.
Demand
Demand for industrial properties stayed fairly strong with 113 sales in Q3. The sales volume averaged 37.6 sales per month. The transaction dollar volume was $311M. This is down from $363M last quarter and down (51%) compared to the $640M in Q3 2019.
New Construction
Developers started construction on 864,525 SF in Q3. This is down 1,358,397 in Q3 of 2019 and represents a (36.4%) drop. Altogether developers currently have 6,215,520 SF currently under construction. The industrial market size is around 251,946,200 SF so the market is set to expand by 2.5% at this rate.
Vacancy Rates
Vacancy rates have been on the rise since the first quarter of 2018. In the beginning of 2018 the vacancy rate was 4.1%, and we started the year at 5.3%. As of Q3 the vacancy rate is up to 6.3%.
Leasing
The average NNN lease is just below $10 for industrial space, and space is typically being leased within 6 months on average. The most interesting thing in Q3 was a negative net absorption of (750,311 SF). This was not expected at all because Q1 saw a positive absorption of 752,032 SF and Q2 saw a positive absorption of 1,016,348 SF.
Final Thoughts
Supply and demand for buying and selling industrial properties are in line with each other even though the volume is down from this time last year. New construction is set to grow at a modest rate. Although vacancy rates did climb, the lease rates have held steady thus far. Our eyes will be on the net absorption of leased space in the coming quarters. The forecasts we are watching for rents show anything from 0-1% increase (moderate upside model) over the next two quarters to decline of (13.4%) in the (severe downside model) over the next four quarters. As with everything right now... time will tell!
Video
Here is a 2 minute video on the state of the Denver Industrial Market.