Denver Commercial Real Estate Market Update For Office Q3 2020 October 8, 2020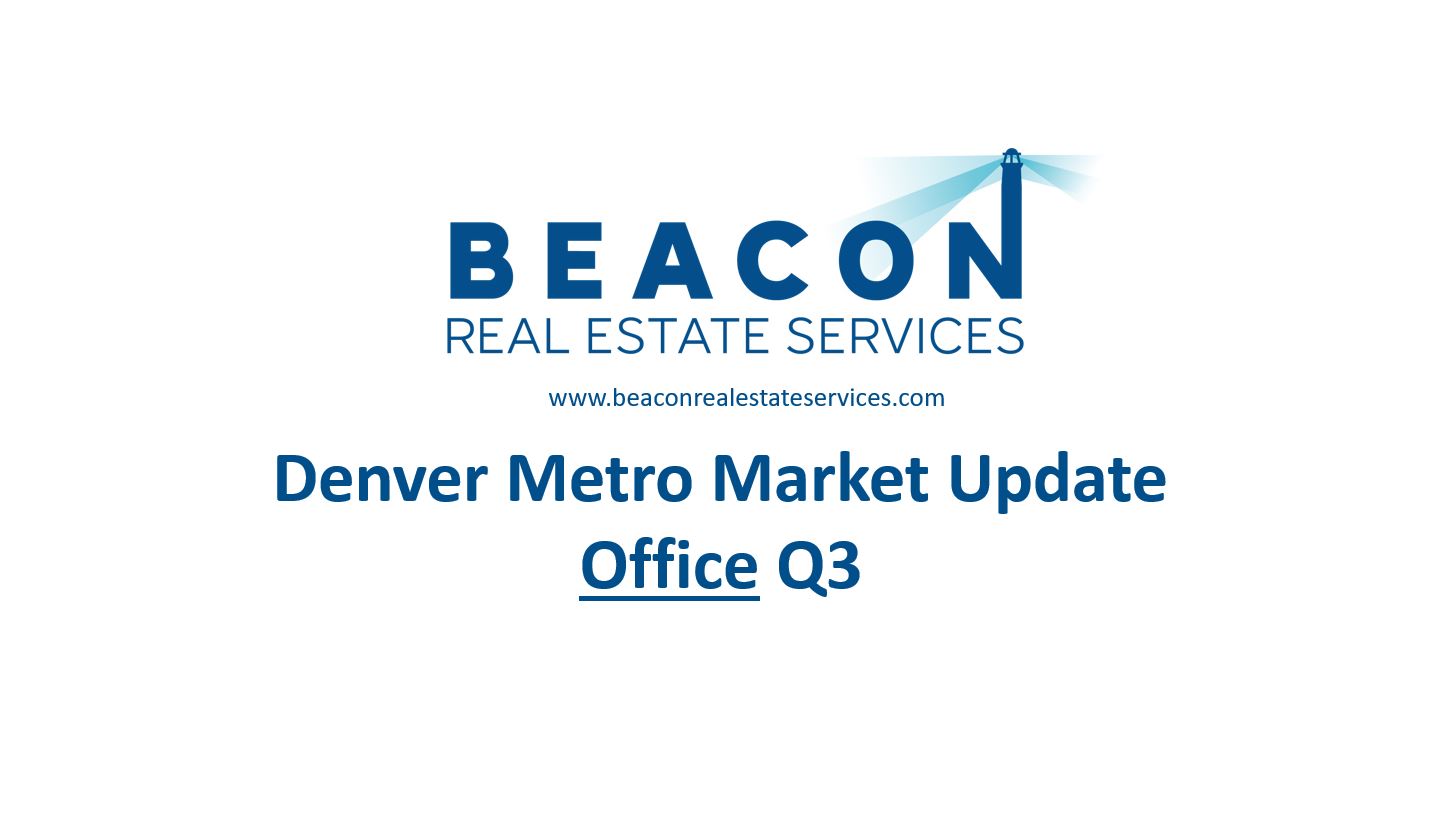 In the first half of the year, commercial office properties have been on quite a ride, and I don't think we are over yet!
Supply
There are 318 office buildings for sale in the Denver Metro Area. When comparing this supply to demand we have 9.9 months of supply. This is nearly twice as much as industrial properties.
Demand
Demand for buying office properties had a strong rebound from Q2 with 96 sales in Q3. The sales volume averaged 32 sales per month, and the transaction dollar volume was $643M.
New Construction
Developers started construction on 106,516 SF in Q3. This is less than half of the SF in Q3 of 2019. Altogether developers currently have 3,180,088 SF currently under construction. The office market size is around 179,919,400 SF so the market is set to expand by 1.8% at this rate.
Vacancy Rates
Vacancy rates have been on the rise since the beginning of the year. Many employers have figured out how to operate their businesses remotely. My wife's boss is in London so it really doesn't matter if she is "in a corporate office". Vacancy for office buildings is up 18% since Q4 2019 with a current rate of 11.8%. Based on the current Covid-19 environment, we expect to the vacancy rate to continue to rise.
Leasing
The average Gross lease is $28.37 and this is down nearly 1% since the beginning of the year. On average it is taking 10.7 months to find a new office tenant, but this hasn't changed much over the last couple of years. With leasing volume down, we expect to see this time increase in the near term. In Q3 office properties experienced a negative net absorption. This means more space is being vacated than leased. We lost (1,332,426 SF) of occupancy. Ouch! Altogether office has had a negative net absorption of (2.5M SF) YTD.
Final Thoughts
Supply and demand for buying and selling office properties are in a worse position than industrial with nearly twice the amount of inventory. Developers are not building much new office space due to higher vacancy and soft demand. We will continue to watch the trends in office with Covid-19 forced remote working, struggles in the co-working (We-Work and Regus) giving back space, and oil and gas companies vacating space.
Video
Here is a 2 minute video on the state of the Denver Office Market.