Denver Metro Residential Real Estate Market Update December 2020 January 9, 2021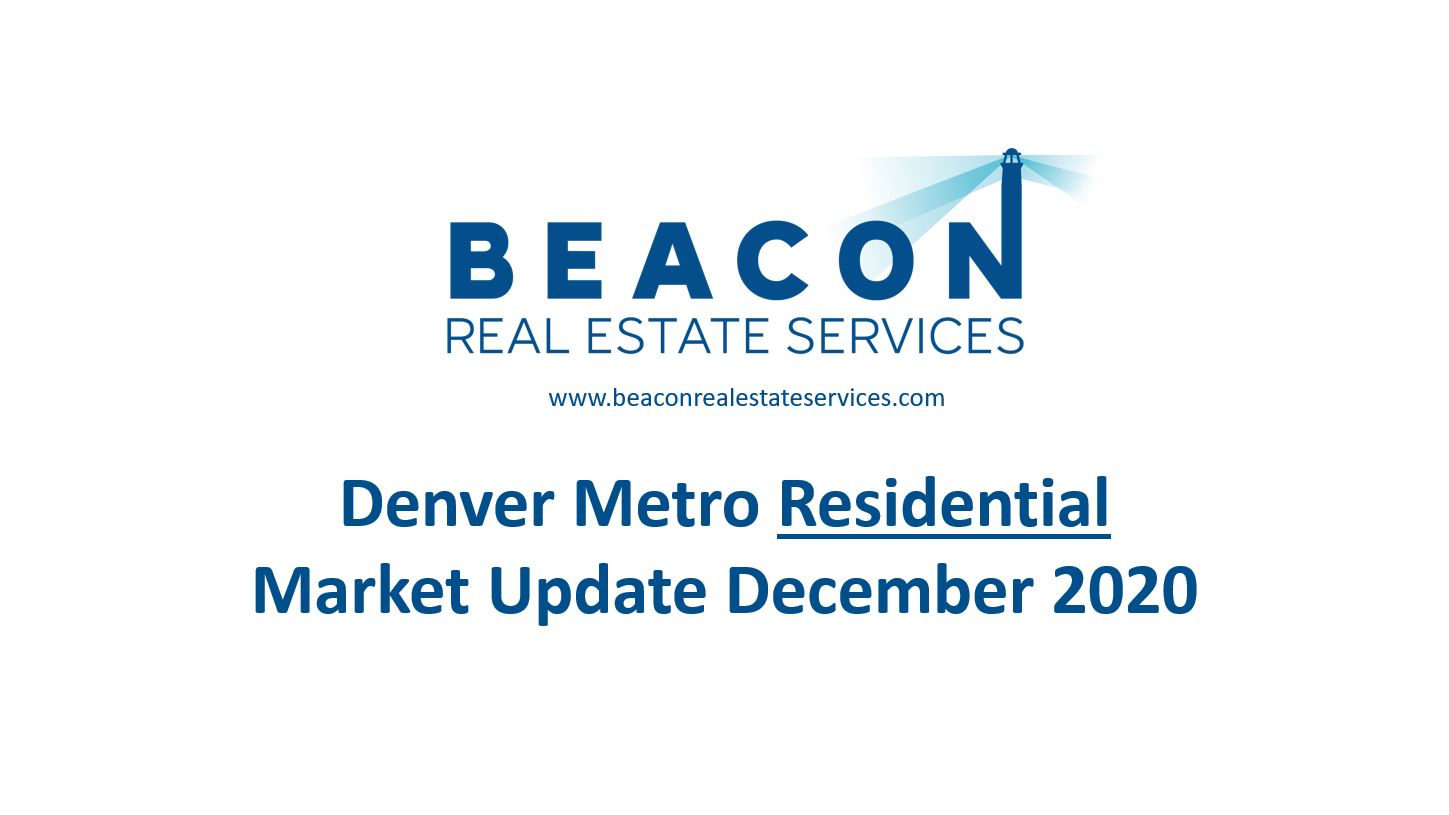 December was an interesting month for residential real estate in the Denver Metro area! The market continues to set new records with very low inventory and strong demand. We are still seeing seasonal adjustments in market activity. Let's take a look at demand, supply, average sales price, and months of inventory.
Demand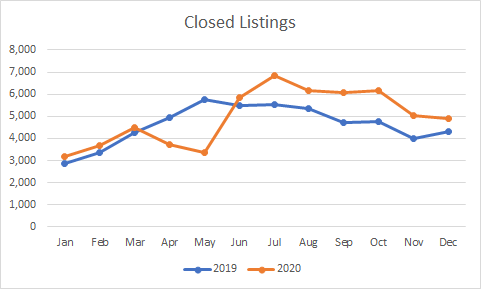 Demand is still quite strong in Denver. We listed a semi-custom home in Aurora the day after Christmas that had 22 showings in 1.5 days and multiple offers.
The total market showing activity was 57,920 showings for the month. This exceeded the showings for December 2019 by 8,180 showings or 16%.
Buyers had 3,556 contracts accepted by sellers during December. The volume of contracts represents an increase of 13.1% YOY. Closings are also up 13.1% compared to this time last year with 4,903 closings.
It was really interesting to see the drop in showings, contracts, and closings earlier this year but that was followed by an equally interesting pent up demand of activity. When comparing total sales of 2020 with 2019, the total transaction volume was was actually up 7.4%. This means the market not only made up for the lost time in the Spring but it surpassed it!
Supply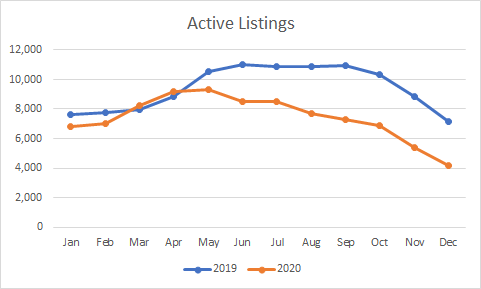 We still have a lack of willing sellers in this market. Active listings are down (41.7%) from this time last year. The lack of available properties has been and will continue to put additional pressure on buyers. More buyers will consider new construction because they won't have to bid against other buyers.
Average Sales Price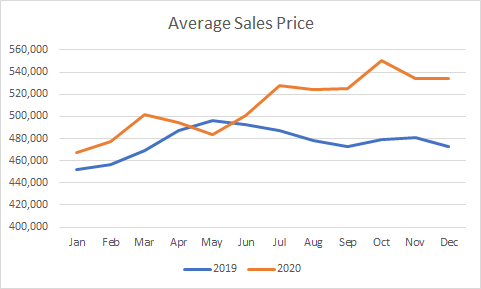 Strong buyer demand, low interest rates, and a big gap of inventory has put upward pressure on prices. The average sales price for November is up 11.2% to $535,167 compared to this time last year. This includes condos, town homes and detached single family properties.
Months of Inventory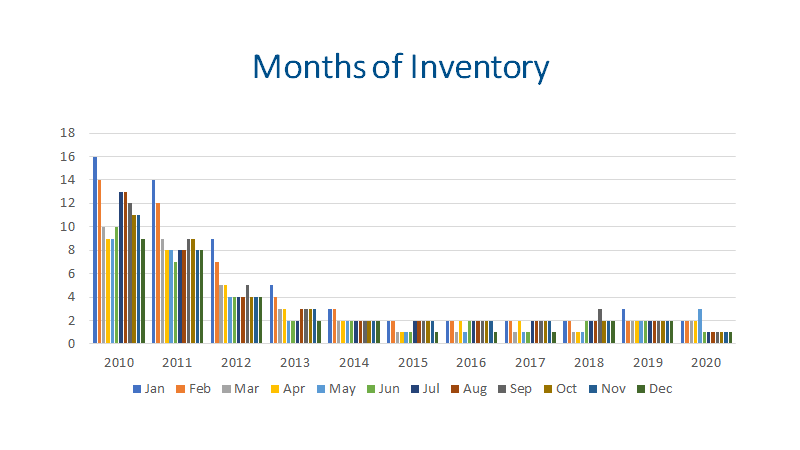 Months of inventory is the best metric for understanding where we are in the real estate cycle. Low months of inventory gives sellers the upper hand. High inventory gives buyers the upper hand. As of December 2020, we have 1 month of inventory. We have been trending at this level since June.
Final Thoughts
All in all, demand is still strong, supply is still low, and prices are likely to continue increasing. The economic indicators appear to be pointing to increasing prices for 2021. We will continue to monitor and report on our market activity!
Here is a link to the full market analysis presentation: