December 2021 Residential Real Estate Market Trends February 2, 2022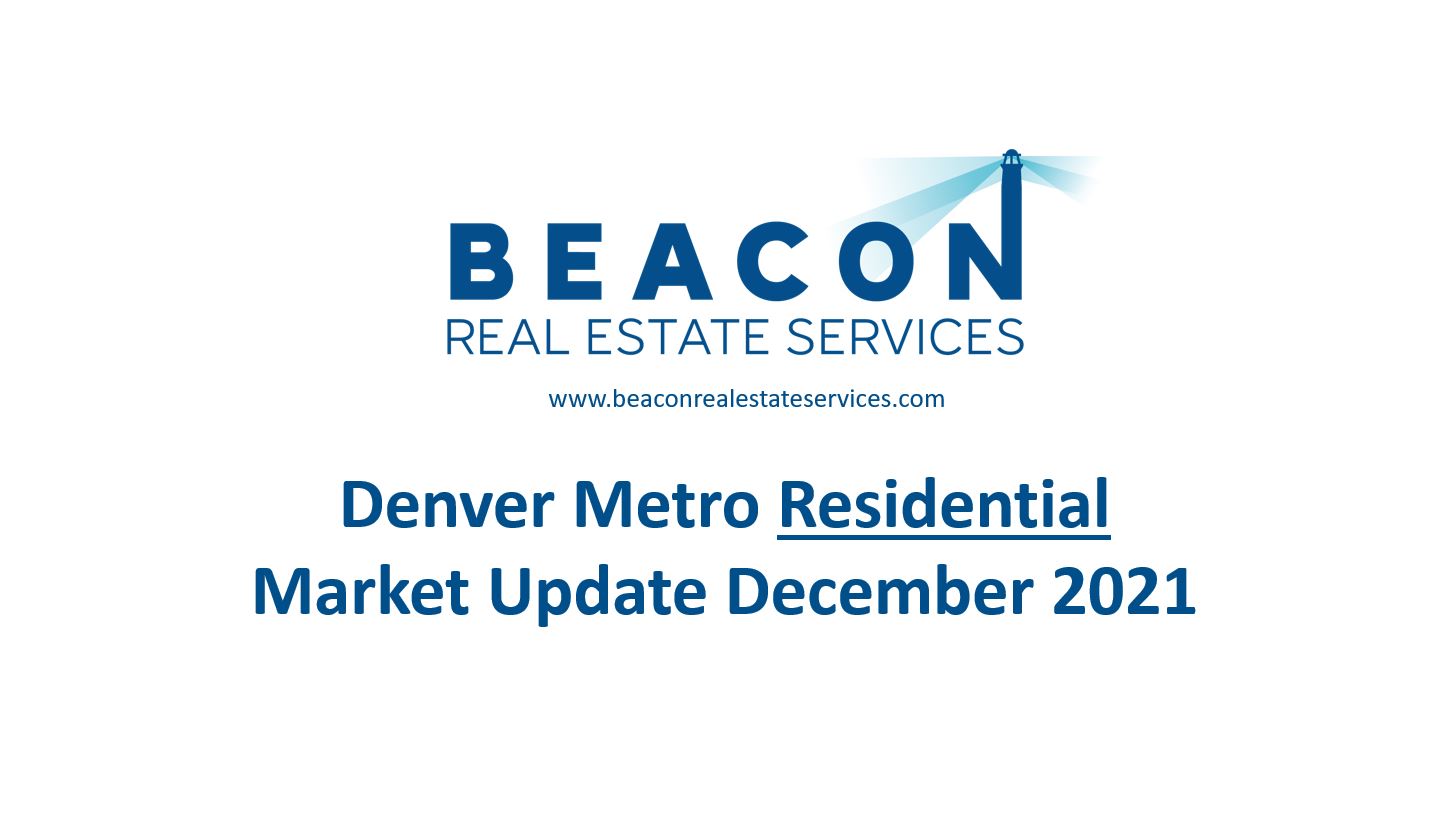 Well, 2021 is in the history books now! The residential real estate market saw some significant changes with very low inventory, low interest rates, high level showings per active listing, and high appreciation.
Let's take a look at the latest market trends for the residential real estate market in Denver as by examining: Supply, Demand, Sales Prices, and Months of Inventory for December 2021.
Supply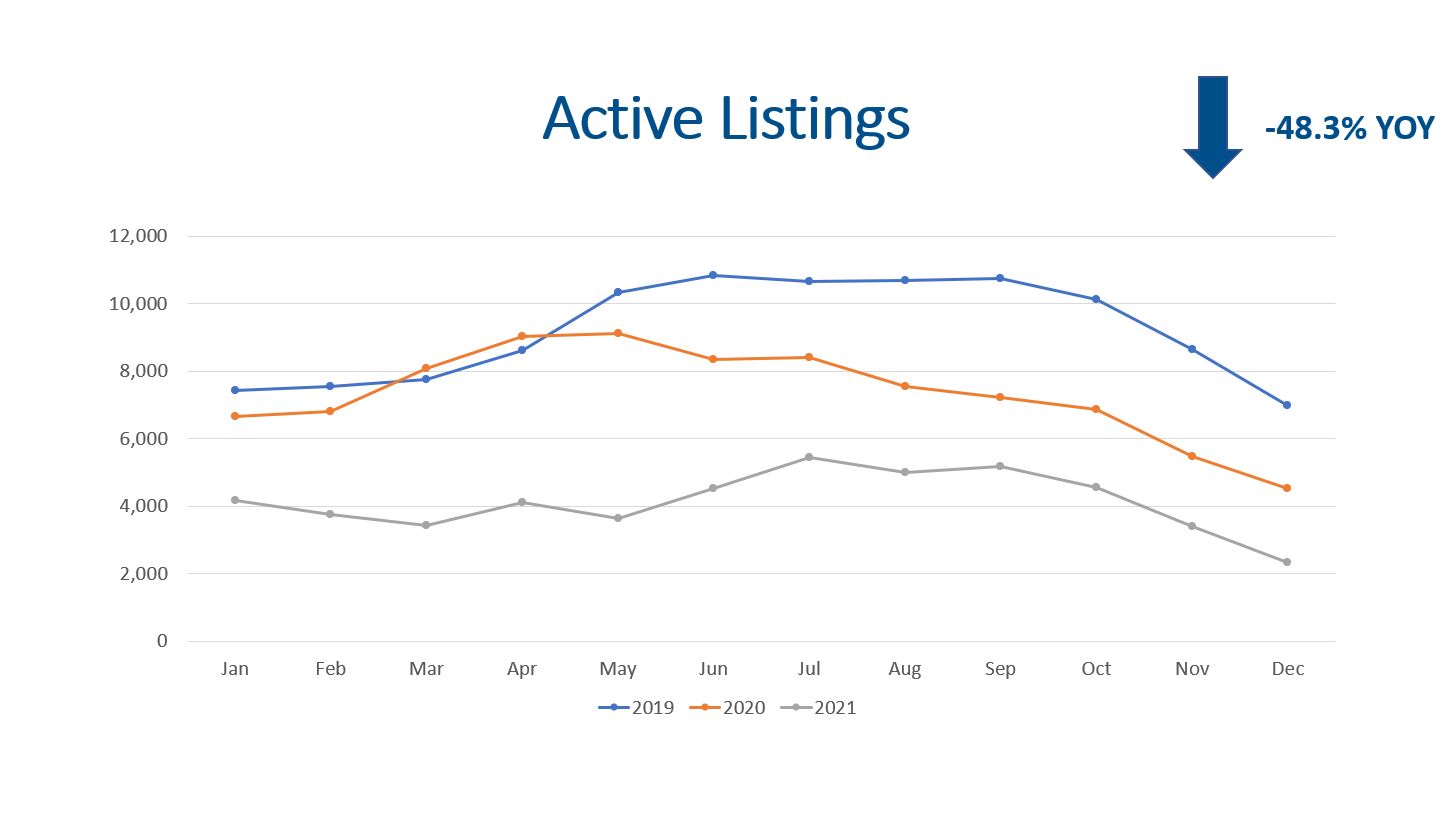 New listings dropped considerably! December saw just 2,840 new listings compared to 4,003 new listings in November. This represents a (29.1%) decline. There is some seasonality with fewer homes coming on the market in December but this is lower than expected.
The Denver Metro market ended December 2021 with just 2,341 homes on the market! This is (48.3%) less than December 2020 and (53.8%) less when compared to December 2019. Ultimately, buyers have had fewer and fewer options at any given time in the market.
Detached single family construction starts are up 15.3% YTD. (The data lags by 1 month.)
All in all, supply for residential homes for sale is much lower than it should be. What will it take for the market to change? More sellers need to enter the market…
Demand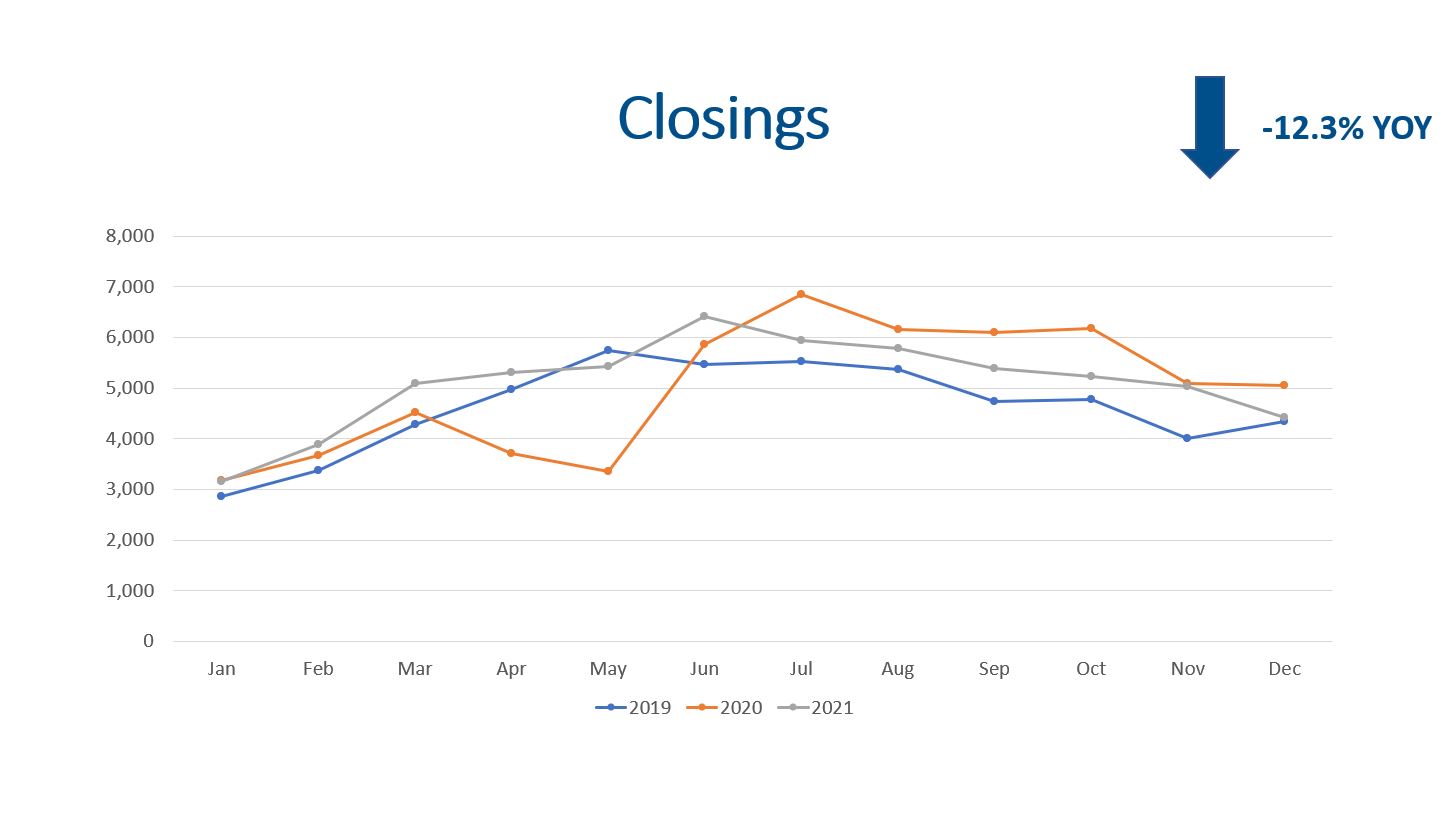 The volume of showings is a great leading indicator of real estate market demand.
Total showings for December were quite close to 2020 and 2019 at 56,136. Total showings followed the seasonal trend.
The volume of showings per active listing trend set records all year with December coming in at 14.97 showings compared to 12.63 December 2020.
We saw 3,311 properties go under contract in December 2021, which is 51 fewer properties when compared to December 2020. It is interesting to note that December 2021 had 1,025 fewer properties go under contract compared to November of 2021. Again, this is mostly due to seasonality.
The median days on market is still 5 days.
Total transaction volume increased 2.2% YOY with 61,065 sales recorded in the MLS.
All in all, showings, contracts, closings, and the median days on market all indicate we are firmly in a seller's market.
Sales Price
The median sales price for the entire market during December was $539,595. This includes detached homes, condos, and town homes. If we look just at detached homes, the median sales price was $595,000 compared to $500,000 in December of 2020. This represents a whopping 19.0% YOY increase.
The average sales price for the market during December was $623,732. This is higher than the median due to high sales in the luxury market segment. When we focus on detached homes, the average is $700,076.
Months of Inventory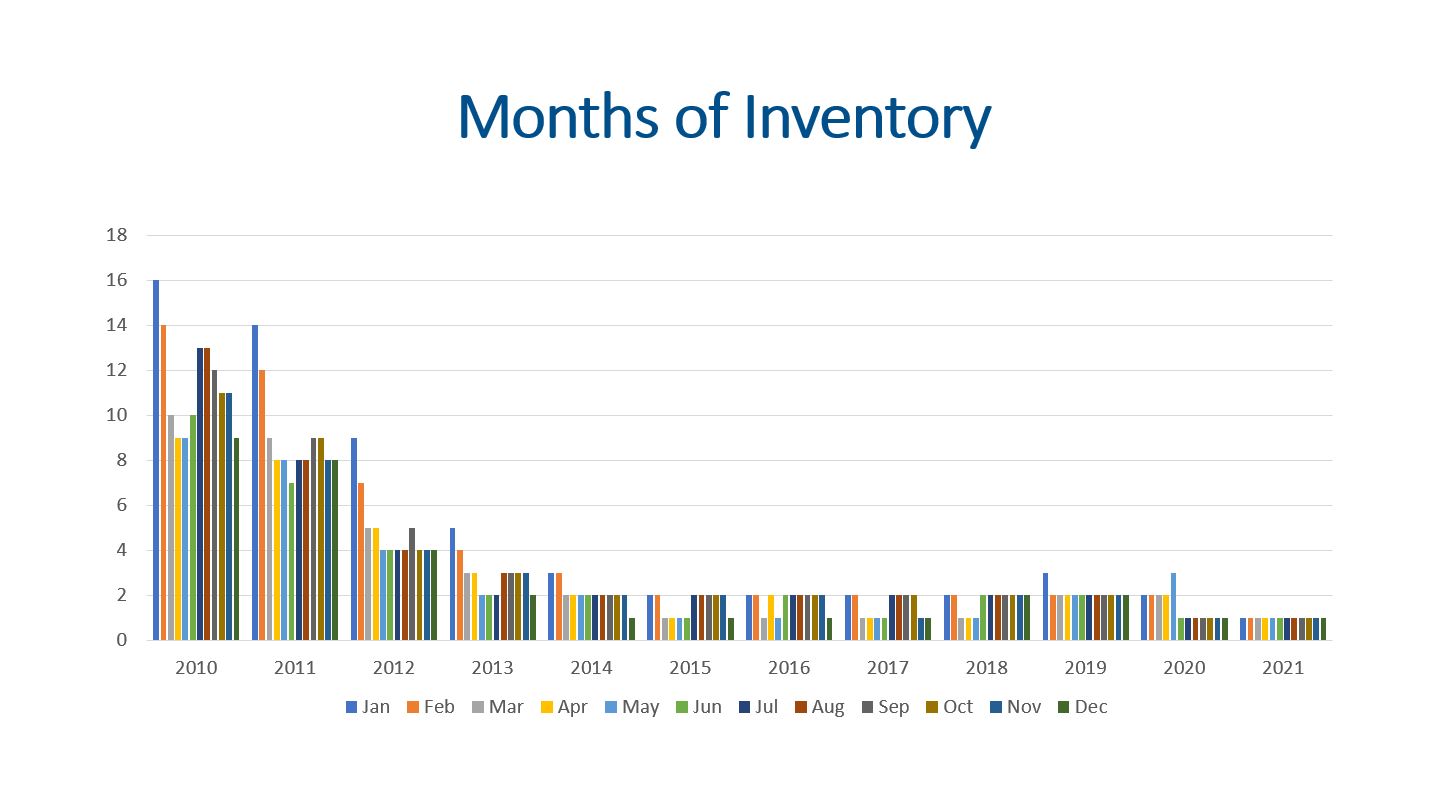 The months of inventory is still the best indicator to watch for market trends. A seller's market has 0-3 months of inventory. A balanced market has 4-6 months of inventory, and 7+ months of inventory is a buyer's market. In a seller's market prices go up, and in a buyer's market prices go down.
With 2,341 listings on the market and 4,423 closings, we have 2.3 weeks of inventory. Therefore, we are still in a seller's market!
Final Thoughts
In conclusion, supply, demand, sales prices, and months of inventory are all worth monitoring. Supply has been stubbornly low all year, and we anticipate it will be the same in the first half of 2022. Demand is strong as we look at showings, contracts, and closings. Therefore, the median sales price has continued to increase. Lastly, with 2.7 weeks of inventory, home appreciation is likely to continue into 2022.
Here is a link to the full presentation: