Denver Commercial Real Estate Market Trends Office Q4 2021 February 21, 2022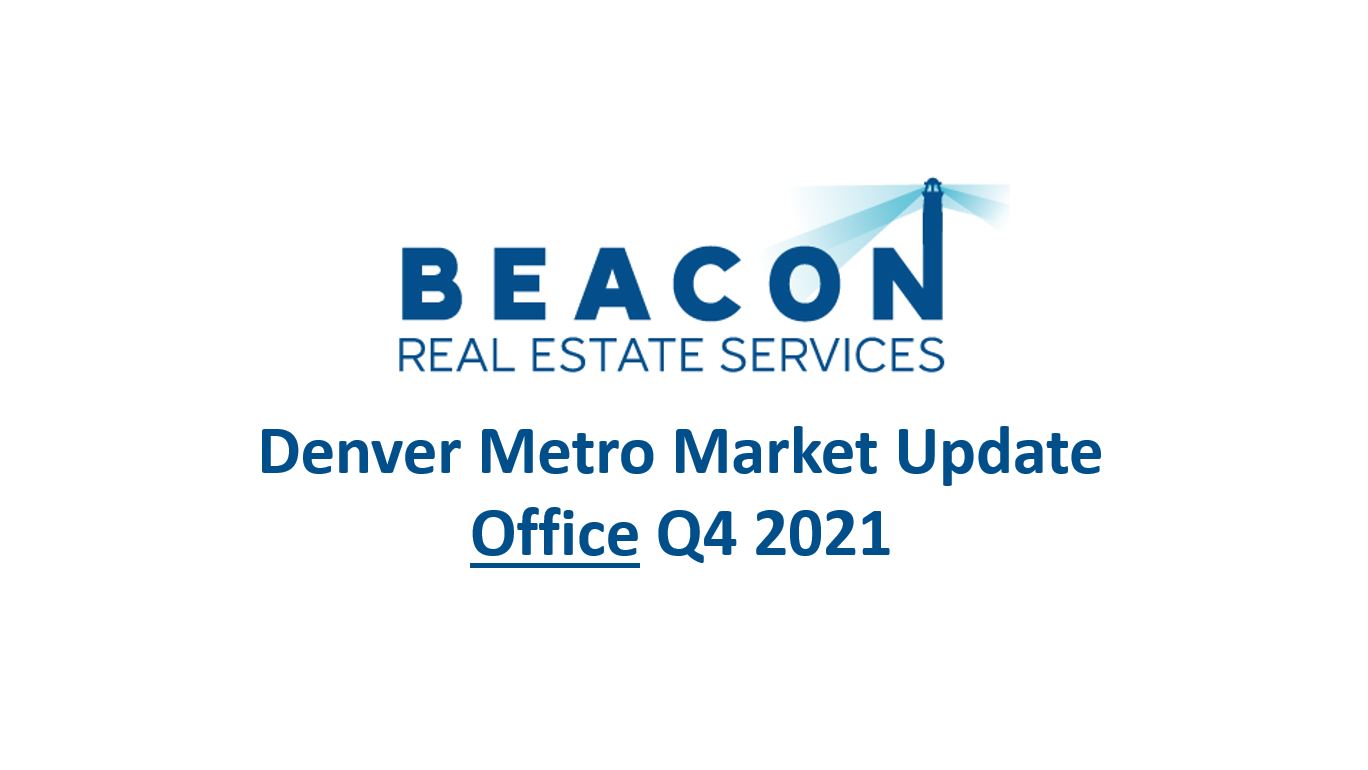 There are a lot of opinions about the future of commercial office space. There are signs that Denver maybe turning the corner. With that said, one metric I have not been able to find anywhere is how much office space has a lease, is not on the market, and has very few people coming to the office.
We are seeing fewer and fewer announcements about delaying the "return to the office" as more covid variants come up. Some companies are moving forward with permanent work from home plans. We are eager to monitor office properties in Denver Commercial Real Estate. Let's take a look at supply, demand, new construction, and leasing.
Supply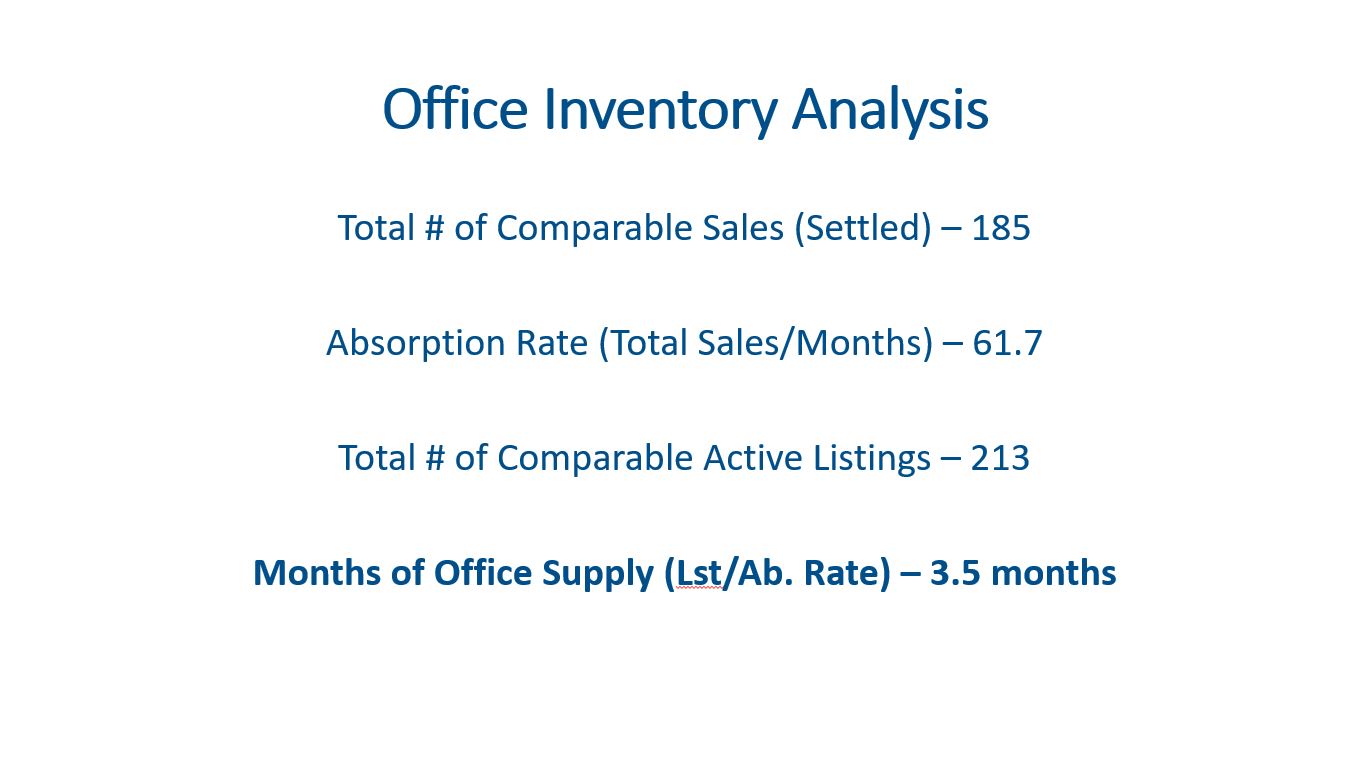 There are 213 office buildings and condos for sale in the Denver Metro Area. When comparing this supply to absorption rate we have 3.5 months of inventory. This is down from the 9.5 months supply in Q4 2020, which a solid improvement.
Demand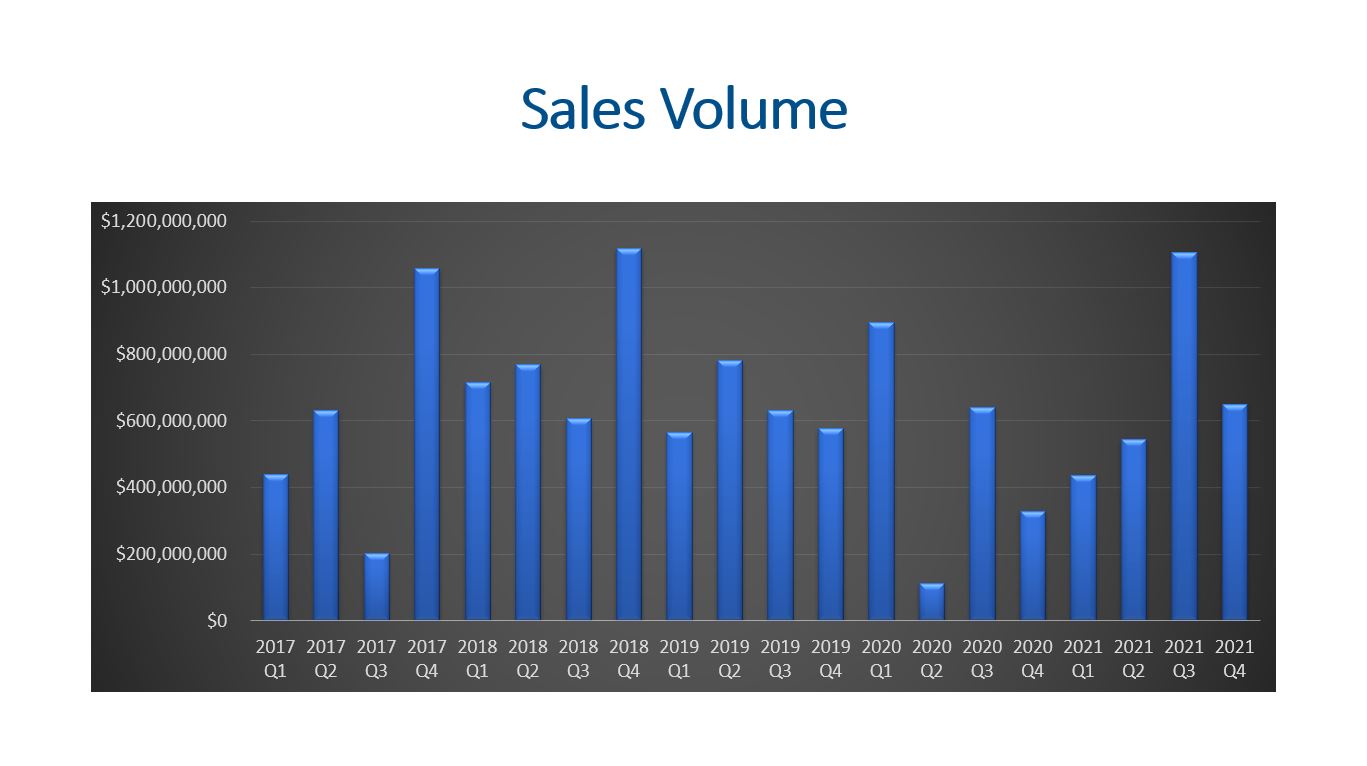 The Q4 sales volume (in dollars) for office properties was $650M. This is down from Q3 but overall 2121 saw over $2.7B in office sales. This represents a 38.5% increase over 2020. In addition, 2121 was up $181M compared to 2019.
There were 185 office sales in Q4 compared to 205 office sales during Q3. The absorption rate is now 61.7 sales per month.
The negative net absorption for occupancy since January 2020 was (5.6M) sf. This is a material amount of lost occupancy, but we must compare this to the size of the space market for office. Denver has 5,589 office buildings with a total of 181M sf. The vacancy climbed to 26M sf from 20.4M sf.
Although net absorption turned positive in Q3 2021 with 264k sf being absorbed, Q4 lost 152K sf.
Surprisingly, cap rates are mostly unchanged over the last two years.
New Construction
Developers started construction on 257K sf during Q4, which is up from 111k SF during Q3. Altogether, in 2021, developers started construction on only 821K sf. This is right in line with the 821K sf started in 2020 but is down from the nearly 1.4M sf that was started in 2019 or the 2.25M sf started in 2018.
The office space market size is just over 181M sf in Denver with 5,589 buildings. With 1.8M sf being delivered in 2021, the space market grew by 1%.
Leasing
The average Gross Lease is $28.60 and this is up by 0.4% compared to Q3. Denver has saw some declines during the end of 2020 and through most of 2021 but Q4 2021 is in like with Q4 2019.
Denver is ($5.82) less per SF compared to the national average of $34.42. The lower rate and an educated labor pool are both factors that employers consider when they are looking to relocate or open new offices.
Office may be turning a corner.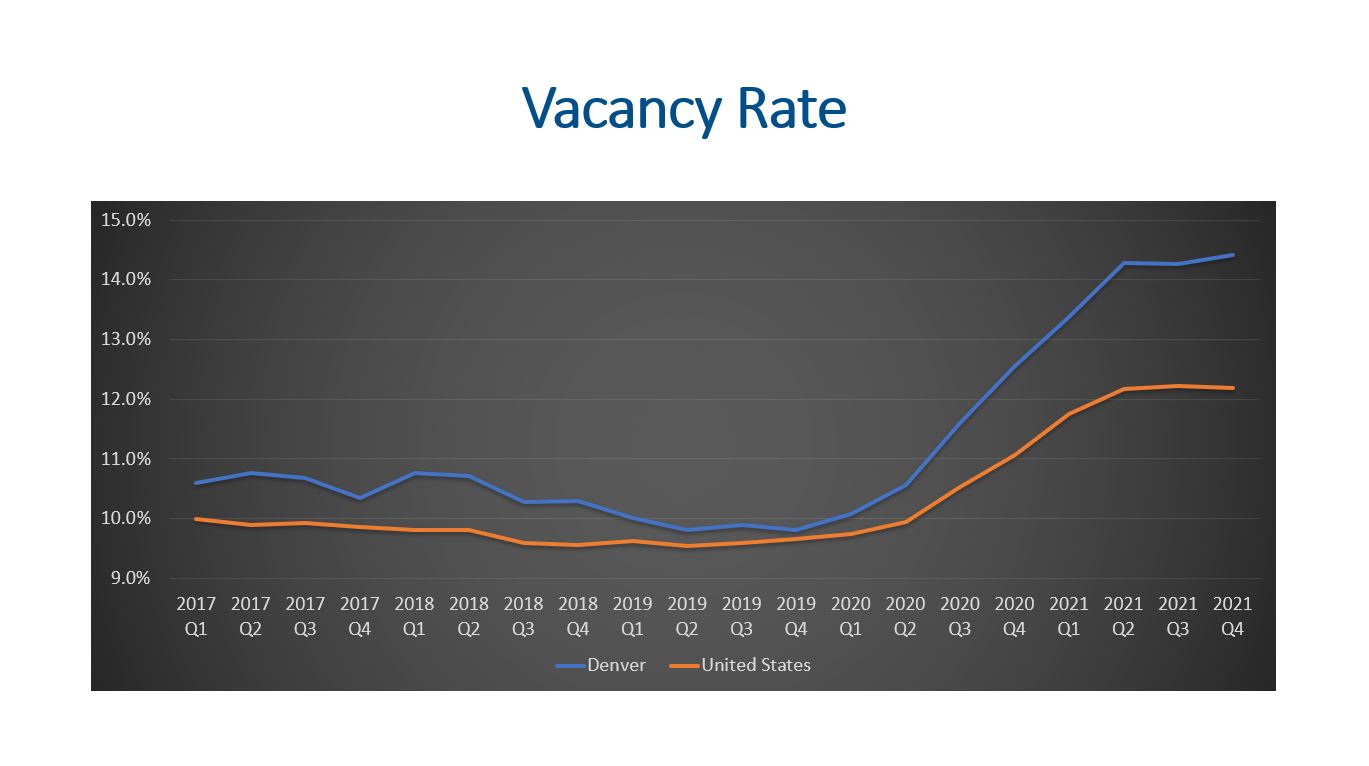 The vacancy rate appears to be leveling off with 3 consecutive quarters in the 14% range. Also, the availability rate (both vacant and occupied and on the market) peaked in Q2 2021 at 19%. The rate in Q4 has come down to 18.3%.
The long-term average vacancy is 12.1%, so exceeding that by 2.3% places the office property type into hyper supply according to Dr. Mueller's analysis at DU. This means we are likely to see additional declines.
It is worth noting that many companies have adopted hybrid and full remote work strategies. None of the metrics measure shadow tenants or tenants who have space but don't need it anymore. Therefore, Beacon will continue to monitor these metrics.
We haven't seen the data for foot traffic in downtown Denver, but we are seeing articles talking about how hard small business in Downtown have been hit with a lack of people coming into the office and therefore not being there to buy coffee, sandwiches, and other items.
Lastly, on average it is taking 13.6 months to find a new office tenant. This is up 2.2 months from a Q4 2020 and 3.2 months from Q4 2019.
Final Thoughts
All in all, supply, demand, new construction, and leasing are all painting an interesting picture. There is plenty of supply for office users to choose from. We may be past the worst of the rising vacancy as vacancy rates appear to be leveling off. Developers appear to still be reluctant to start construction on new projects. Some forecasts are predicting rent growth and some are predicting further rent declines. In looking at the modest sf under construction and the current vacancy rate extending beyond the long-term vacancy rate, I believe rents are likely to compressor for general office.
Here is a link to the presentation: